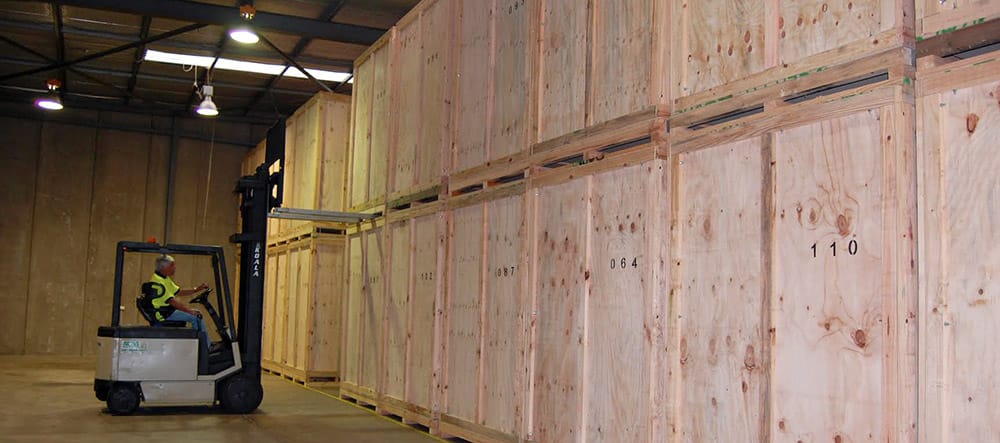 At Cronulla Removals we use Homepaks which are a 21st century solution to your storage requirements as they are separated from each other allowing them to breathe thus keeping moisture out. The Homepaks can be lifted to the back of our truck or your vehicle/trailer making it a fast, easy load and unload. This convenience will save you time and more importantly Money.
They are stored under cover which is completely weatherproof within our depot at all times. This not only keeps them dry but also away from harmful sunlight. The depot has back to base alarm monitoring allowing compliance with your insurance company policy and ensuring your valuables are always safe and secure.
We can offer a premium storage service which entails an extra person to a complete an inventory of your goods in and out. This service will give you peace of mind that your furniture and goods are accountable at every stage of your removal.
When your valuables are stored by Cronulla Removals we wrap them up in furniture protection pads to protect them whilst in the Homepaks. Alternatively, if you are self-storing with Cronulla Removals you can hire the furniture protection pads from our office.
Please  log onto Homepak calculator, complete the form and this will give you an estimate of the storage space needed.
Storage Price List
10 cubic metres $175.00 per month
20 cubic metres $250.00 per month
30 cubic metres $320.00 per month
40 cubic metres $410.00 per month
50 cubic metres $470.00 per month
60 cubic metres $536.00 per month
70 cubic metres $616.00 per month
*Administration fee $32.00 once only
Supplies for self-storage can be arranged, we have furniture protection pads for hire, lounge covers, mattress covers, dining chair covers and bubble wrap for sale. GST is inclusive of all our prices.2