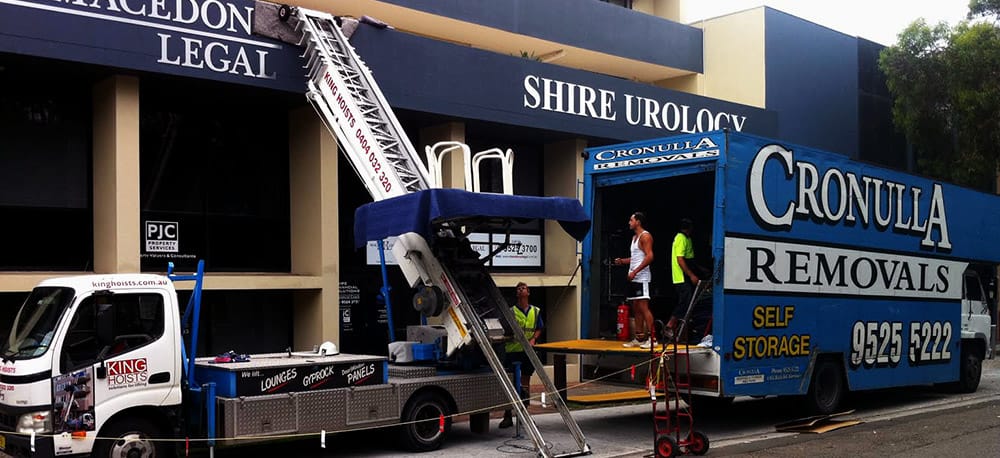 Cronulla Removals offers a range of popular service options for local moving within Sutherland Shire and all metropolitan areas which include:
A correctly specified moving van equipped with all the right packaging, materials and equipment for a professional relocation of your home or office. Charges can be calculated by the hour or alternatively we can come out and give you an obligation free quote.  For larger relocation's we can supply a  team of three or four moving professionals, depending on your requirements. We can also add additional vehicles if required. Our fleet of five trucks range in size from 20 cubic meters to 65 cubic meters which is usually capable of fitting an average 3-4 bedroom home.
For those that lead a busy life or want that extra professional touch a pre-packing and  unpacking service can be arranged so this leaves you time for more important things.
Boxes, paper, plastic covers  ( Lounges, Mattresses and Dinning Chairs), bubblewrap, wine and picture cartons, tape and dispensers, marking pens and porta robes can purchased from our office at Kurnell. We also have a cat cage for use if needed to transport your loved one.
Again, charges are calculated by the hour. One of the most requested options is a fixed-price quotation covering all of the agreed services. This gives you the comfort of knowing the total cost in advance but still allows you the option to select additional services if required.
Difficult moves are not a problem as we have experience in Barge work for waterfront homes.  We can arrange a crane for that difficult item that will not fit in a stairwell or lift of a high rise building. A ute can be used as a ferry vehicle if your driveway is not accessible by truck and is more than 150 metres or too steep.
Some of our added services that we can offer are a house cleaner, carpet cleaner, skip bin hire, pest control and lawn mowing. Please ring our office for the details of the companies that we would recommend and our customers use regularly.
Interstate Relocations
Long distance moves from Sutherland Shire we suggest a fixed-price quotation that is value for money proposition supported by our commitment to the delivery of a quality service. We regularly relocate households to Queensland, Victoria and country New South Wales. As our team are experienced at long distance relocations rest assured all your belongings are looked after with care and commitment.  No matter how big or small we can supply enough vehicles to suit your needs.
We can arrange for your convenience to have your vehicle collected and transported to your new location.